4Knines - The Best Dog Seat Covers and Cargo Liners On The Market!
If you're a dog lover, then you know how much fun it can be taking your furry friend with you on adventures. But what about the ride home when your pup is dirty or wet? That's where 4Knines comes in. We understand the joy of taking your pups along for the ride... and the havoc they can wreck on your vehicle. That's why we make some of the best dog seat covers and cargo liners on the market, to keep your dogs comfortable AND your vehicle free of fur, dirt and claw marks. Whether you're hitting the open road or taking your pup to the park, 4Knines has you covered. Check out some of our top sellers.
Durable Dog Seat Cover
4Knines' dog seat covers offer great design without compromising durability. Made from heavy-duty, waterproof materials that are built to last so you don't have to worry about your dog's nails tearing through the fabric or seats covered in fur. 4Knines uses only the highest quality materials in all of our products including K9-Shield - an exclusive waterproof non-slip seat bottom. Dirt, slobber, hair, and muddy paws are no match for 4Knines covers.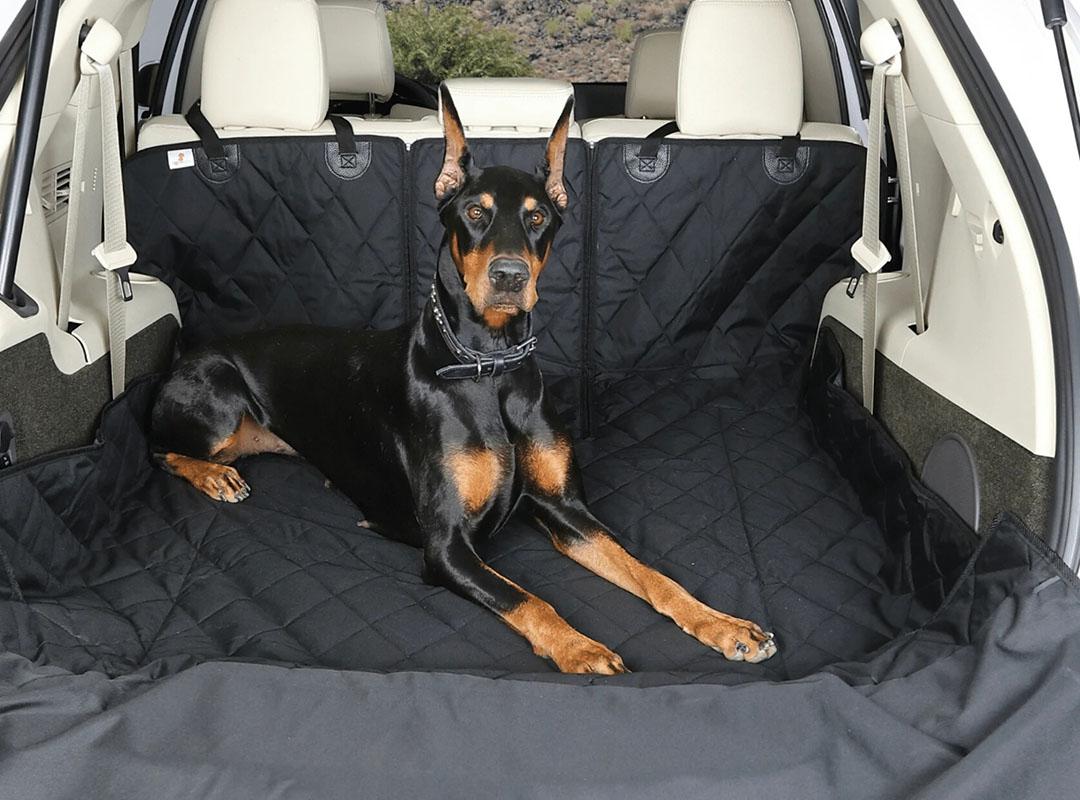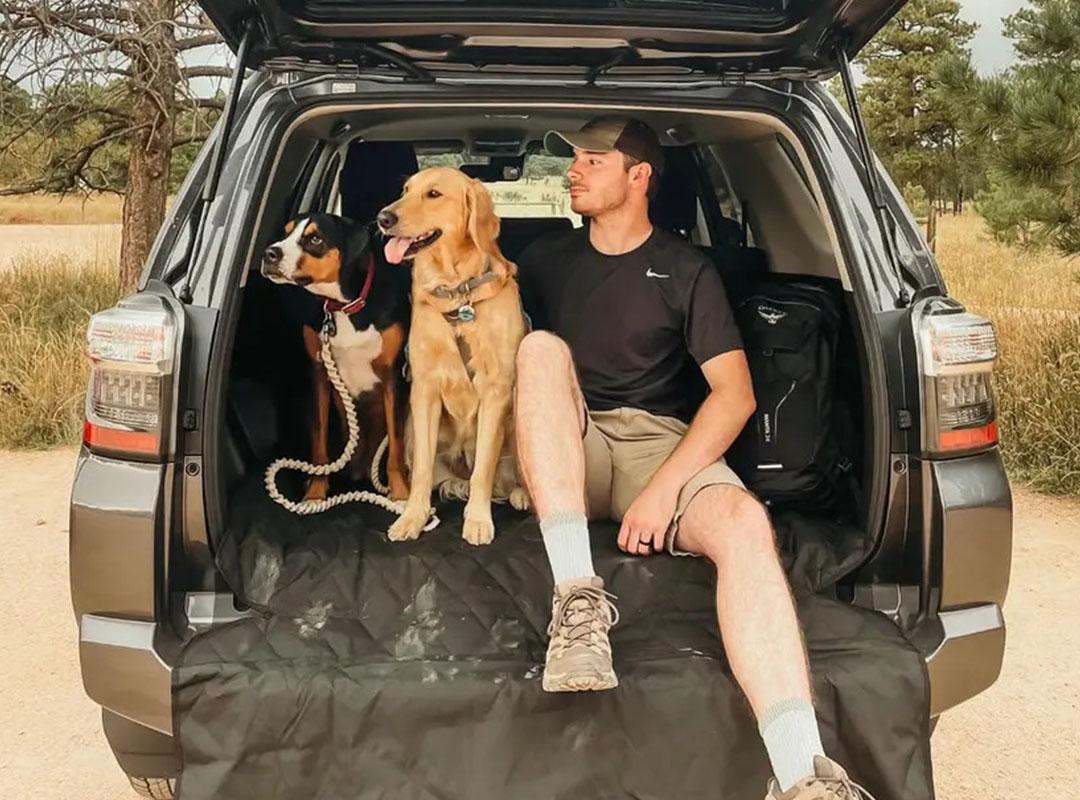 Convenient Cargo Liners
4Knines also offers excellent cargo liners to protect the trunk of your car from dirt, spills, fur, claws, and accidents. With a cargo liner, you'll never have to worry about your dog making a mess or staining your vehicle. 4Knines cargo liners are great for protecting your SUV's upholstery. As with all 4Knines covers, they are convenient and easy to clean - just hose them down or vacuum them off. Made with excellent workmanship, our cargo liners are ideal for protecting the trunk of your car.
Trusted Truck Seat Covers

4Knines has a great selection of truck seat covers to choose from. Our trusted truck seat covers are made with the same high-quality materials as our other products. As the best truck seat cover, you get heavy-duty, waterproof protection for your seats. Our truck seat covers are also UV-coated, free of AZO dyes, and free of heavy metals. They comfortably fit a large selection of truck models such as Ford F150, Toyota Tundra, Ram, GMC Sierra, Chevy Silverado, and Nissan Titan!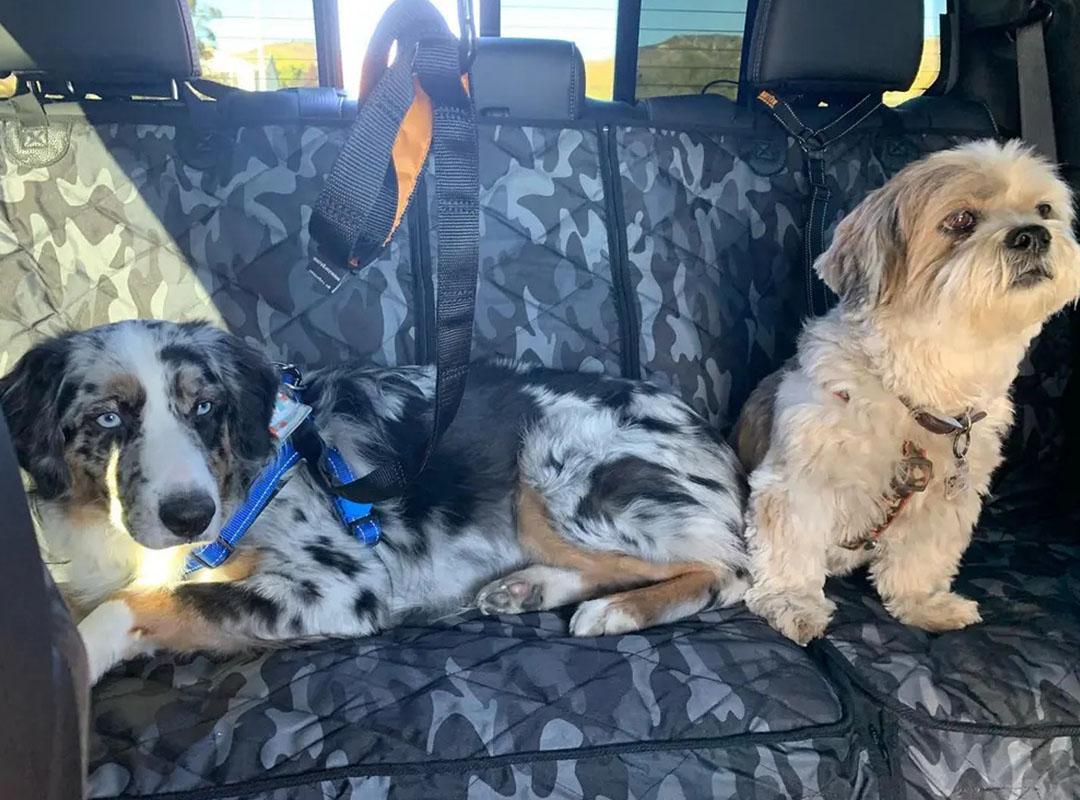 Curated Car Seat Covers
4Knines car seat covers are made to fit well in your vehicle. We have a large selection of car seat covers to choose from, so you're sure to find the perfect one for your car, truck or SUV. 4Knines waterproof, non-slip covers provide maximum protection for your vehicle. We offer front seat covers, back seat covers, and even car door covers, to keep your car clean and protected. Our seat cover installs in seconds, with quick-release clips that are easy to use.

Superior Split SUV Seat Covers and Cargo Liners

4Knines SUV covers are some of the best on the market. Our patented Split Rear Seat Cover provides access to all three seat belts and allows you to fold up seats without having to remove the cover. The non-slip backing and seat anchors keep your seat cover securely in place. 4Knines Split Cargo Liner also allows the use of folding seats with the cover in place.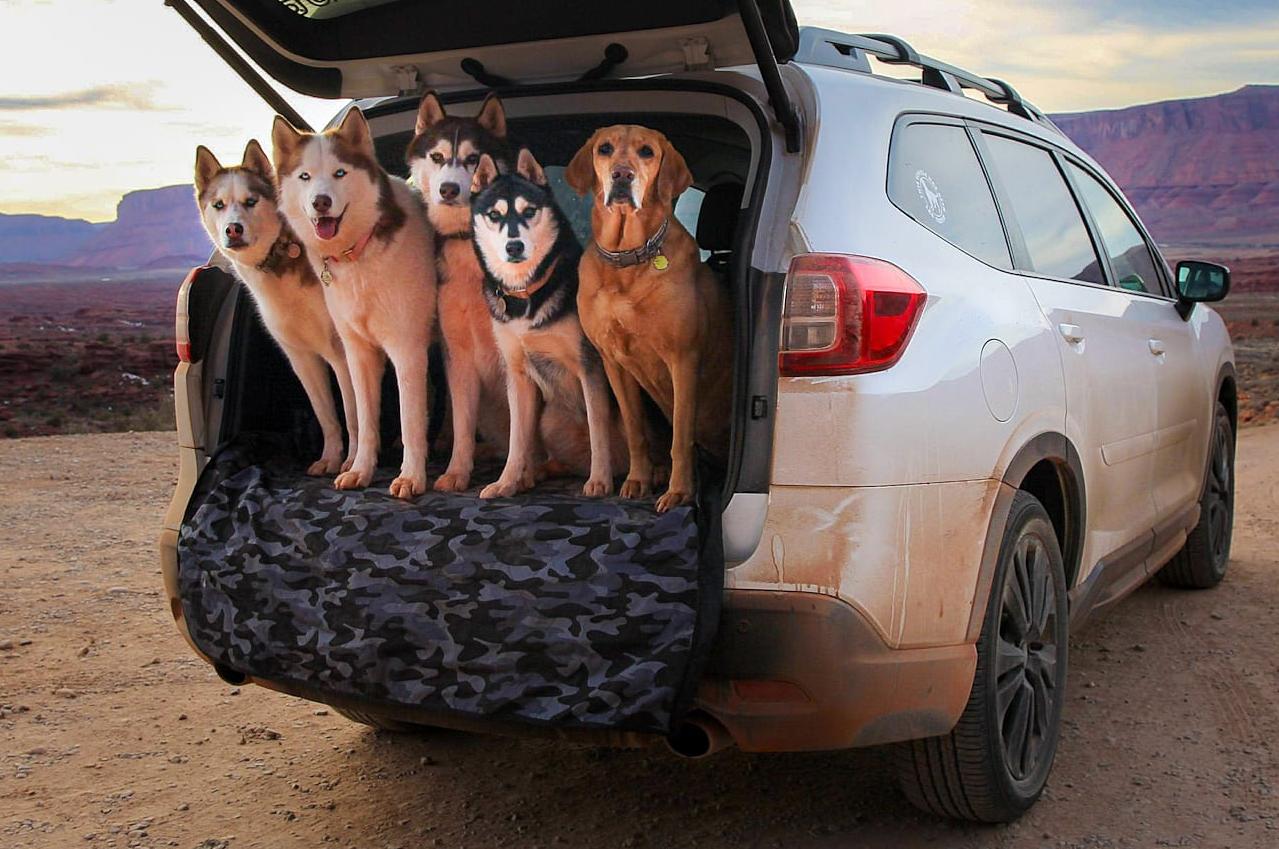 4Knines is the best choice for dog seat covers and cargo liners. We offer a wide selection of products to choose from, so you're sure to find the perfect one for your needs. Our products are made from high-quality materials and are built to last. 4Knines is the trusted choice for dog lovers everywhere. Let your dog comfortably join in on the adventure, big or small!