April 2023 Charity Spotlight
Rescue Rebels
Rescue the mistreated. Save the injured. Love the abandoned.
Cash 4 Canines was founded in 2015 by Jennifer Martin Sorrentino with a goal of helping other rescues raise funds. In 2016, Jennifer and her team decided to become a full-fledged, full-time rescue itself, and Rescue Rebels was born.
Rescue Rebels has an amazing team of volunteers committed to giving companion animals a "second chance" at life. The animals they rescue may have been dropped at shelters or surrendered by their owners. In some cases, the rescued animals have been abused and/or neglected.
Rescue Rebels' TLC Transformation Project welcomes medically fragile companion animals, provides funds for the medical care unique to each animal's needs, and then finds these animals foster homes or "fur" ever homes.
4Knines is honored to share Hannah's "Tail" – just one of the many remarkable transformations made possible by Rescue Rebels. Hannah has become Rescue Rebels' cover girl and validates why a little "TLC" makes a huge difference.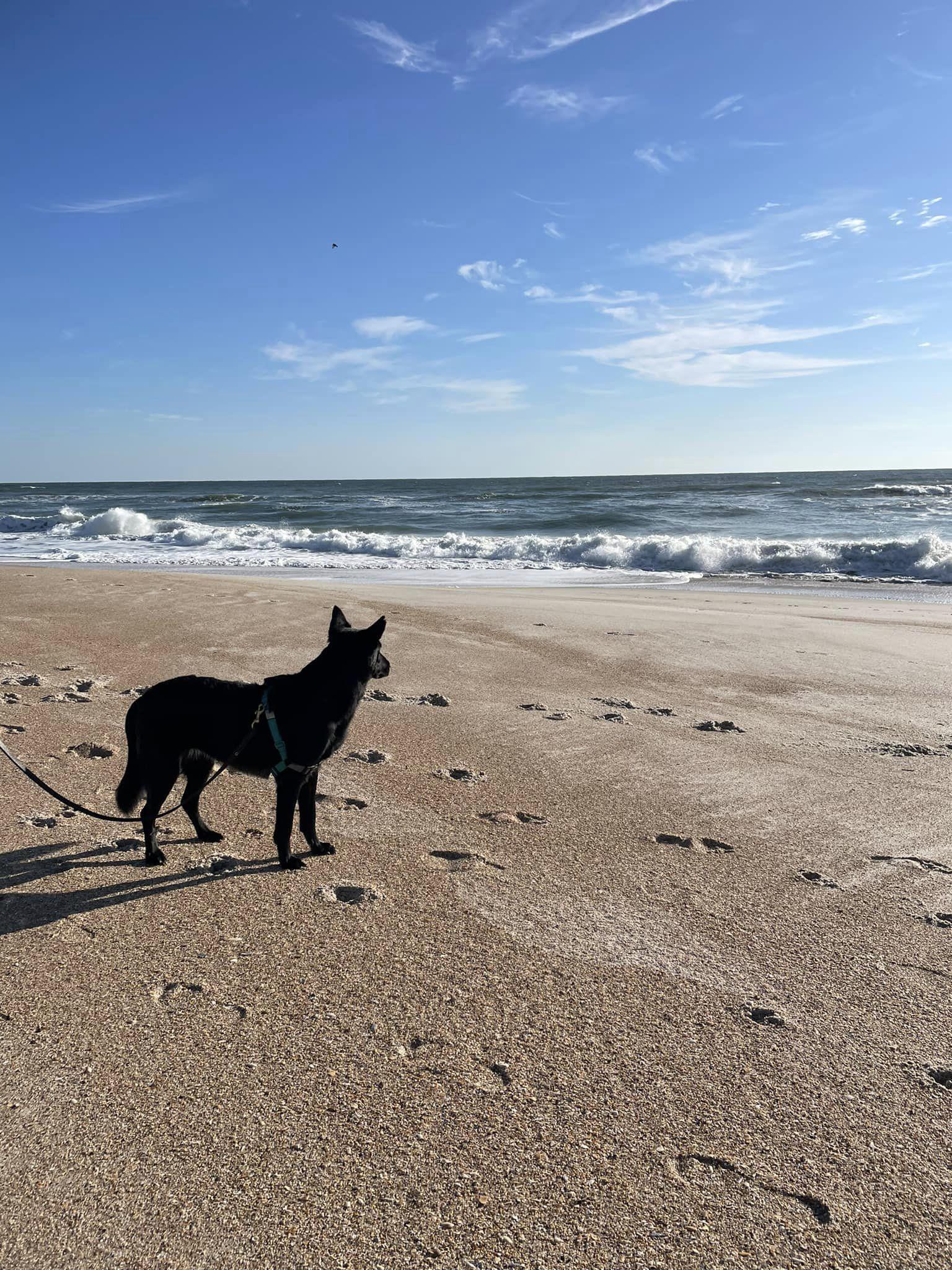 "In April 2022, Rescue Rebels took on their most extensive TLC Transformation Project rescue to date. Hannah was found by a Good Samaritan on the streets of Orlando, FL. She was in dire straits. Hannah was rushed to Orange County Animal Services, By all accounts, Hannah had given up on life. She was extremely lethargic - just lying in her kennel, not moving or reacting to any stimuli.
Rescue Rebels quickly mobilized to find Hannah a foster home. A volunteer picked Hannah up from the shelter and transported her directly to a Rescue Rebels' veterinarian where she was found to be severely dehydrated and anemic, with untreated diabetes and pancreatitis. She also had an open wound to her neck area and was blind due to cataracts.
After several days of extensive, in-house veterinary care, Hannah was stable enough to be discharged to her foster family, where her life dramatically changed for the better. Although Hannah was still in a medically fragile state, she knew she was in loving hands. In June 2022, Hannah underwent cataract removal surgery which helped restore her sight so she can see the great big, beautiful world she now lives in. Thanks to the tireless efforts of Rescue Rebels, Hannah is happy and is doing well."
4Knines loves sharing the inspirational, transformational work of fabulous nonprofits, and we are proud to support the ongoing, lifesaving efforts of Rescue Rebels. Please consider donating to Rescue Rebels so they can continue to help give dogs like Hannah a second chance to live a healthy and happy life! Fosters are always needed as well, and remember…
"Fostering isn't a commitment for life... it's a commitment to help save a life"