August 2019 Charity Spotlight: Red Paw Emergency Relief Team
Red Paw Emergency Relief Team works in conjunction with the City of Philadelphia's Office of Emergency Management and the American Red Cross to provide 24/7 emergency pet rescue when disaster strikes. Red Paw's founder, Jennifer Leary, served as a firefighter for seven years and a Red Cross volunteer for nine years. Through her experiences, she became increasingly aware that animals were often forgotten and neglected in the wake of a catastrophic event.
Leary responded to two specific incidents in 2011 that ultimately resulted in the birth of Red Paw Emergency Relief Team. The first was a two-alarm fire in Center City that resulted in the death of two dogs and one cat because no procedure existed to help them. In a second incident, dozens of cats were trapped in an apartment building for weeks after a three-alarm fire in West Philly. Leary submitted a proposal to American Red Cross to provide emergency assistance to pets on the scene of a disaster. Within eight months, Red Paw was born, and in 2013, Red Paw was included in the City of Philadelphia's Emergency Response Plan.
Run by firefighters and veterans, Red Paw's mission is to provide relief and recovery for displaced pets and their people 24/7, and to ensure that ALL family members are taken care of during and after a disaster in their home. When fire or other residential disasters strike, Red Paw volunteers work alongside first responders to offer search & rescue, emergency transport, shelter, and/or veterinary care to animals.
Since its inception in 2011, Red Paw has defined several objectives designed to optimize their services:
To provide emergency services to animals displaced by disaster situations

, including fires, flooding, gas leaks, building collapses, hurricanes, etc. and to keep families together;

To impart education on best practices and guidelines concerning responsible pet care

including the importance of veterinary care, training, exercise, socialization, and companionship;

To promote community awareness

of fire prevention and emergency preparedness guidelines to include pets;

To uphold accountability and maintain a presence

in communities and keep our supporters informed.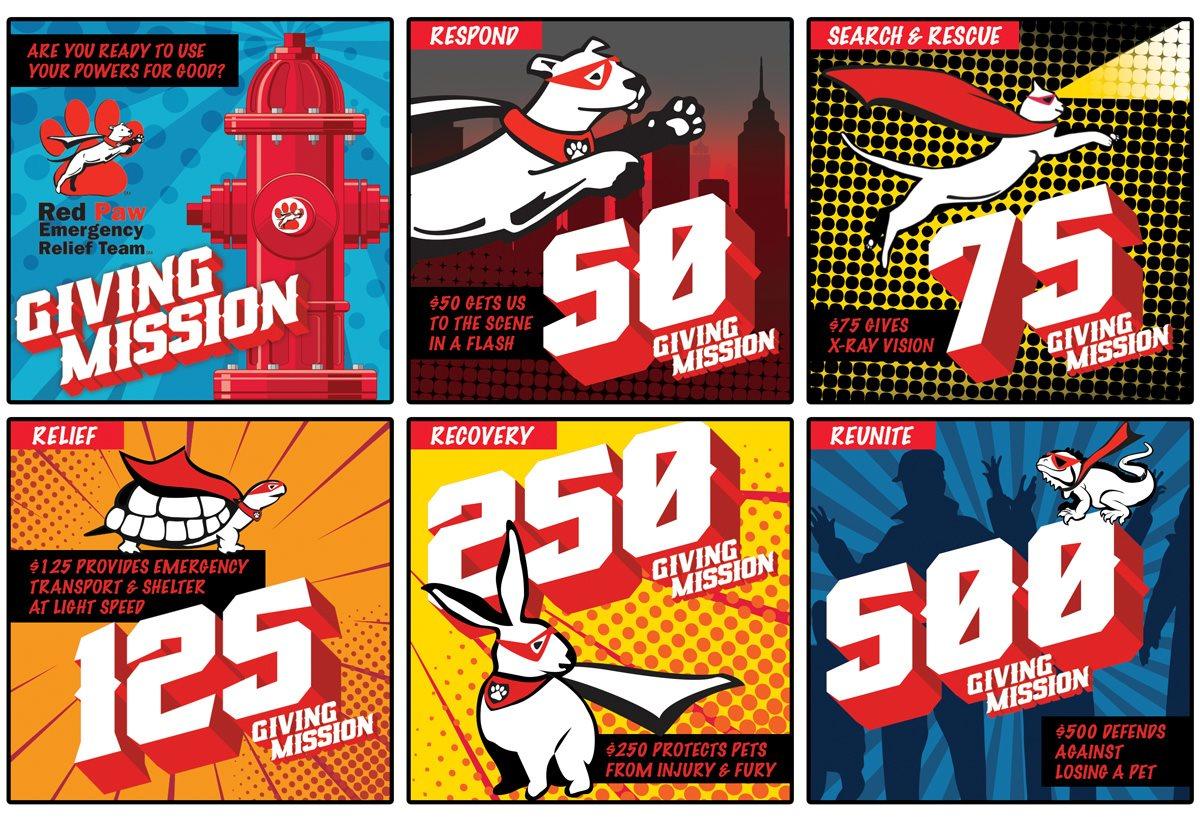 Red Paw Emergency Relief Team is an award-winning non-profit that relies on volunteers and donations to achieve their mission. In 2014, Jennifer Leary was named a CNN hero for her accomplishments - coordinating assistance for thousands of displaced, injured, and missing pets due to disasters in their homes.
4Knines is proud to support the work of Red Paw Emergency Relief Team. Red Paw has identified many ways you can join the effort, including making a donation or becoming a Red Paw volunteer. We invite you to make a difference!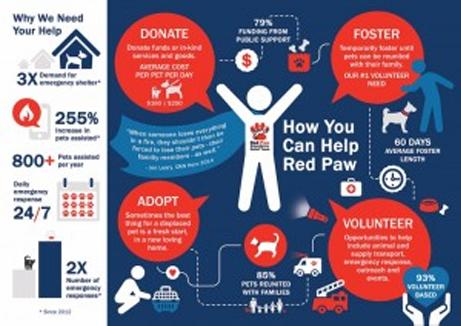 :|zpendofcontent|: