DECEMBER 2020 CHARITY SPOTLIGHT
At the end of every month, we donate a percentage of every sale to an animal advocacy group.
This month, we chose to donate to

Pets for Vets.
DECEMBER 2020 CHARITY SPOTLIGHT
At the end of every month, we donate a percentage of every sale to an animal advocacy group.
This month, we chose to donate to Pets for Vets.
Pets for Vets was founded in 2009 by animal trainer, Clarissa Black, as a way to say thank you to our nation's heroes. While visiting a veteran's facility with her dog, Bear, Carissa witnessed the positive effect her dog had on veterans suffering from PTSD and other conditions. Fascinated by animal behavior and the power of the human-animal bond, Carissa recognized that animals have the ability to reduce suffering and loneliness, improve mental well-being, and help bridge relational gaps. For troops transitioning from military to civilian life, these benefits are especially important.
Fast-forward to 2020. Pets for Vets now has 19 chapters in 17 states and is a lifesaver for veterans AND pets, as organizers look to match veterans with animals in shelters, training the rescued animals to become companion pets. Pets for Vets offers deserving shelter pets a second chance at life and provides American veterans a second chance at health and happiness.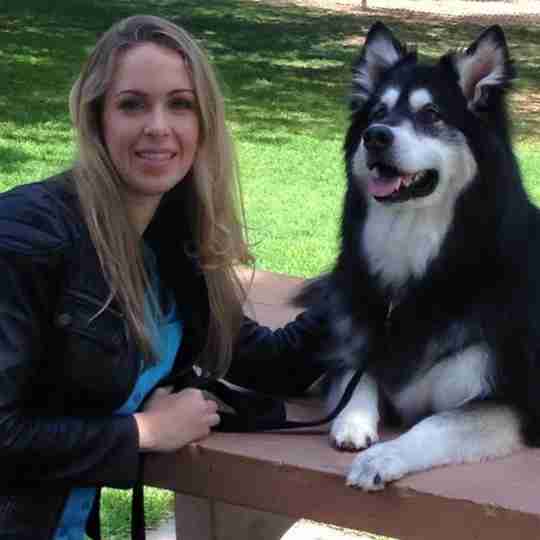 When Pets for Vets receives an application from a veteran, they reach out to become acquainted with their needs, expectations, and lifestyle. With no right or wrong answers, this process leads to a successful, lasting match with a companion animal. Using the unique Super Bond® process, Pets for Vets then "interviews'' shelter pets to find one whose personality and temperament best complements the veteran's.
Once a companion is selected, the pet spends time in the home of a professional trainer who teaches them good manners, basic obedience, and other valuable skills. When needed, training may also include becoming comfortable with medical equipment and recognizing panic or anxiety disorder behaviors. The pet is then ready to become part of the veteran's family, offering the companionship and unconditional love only a pet can provide.
Pictured: Clarissa Black, Founder and Executive Director
Thanks to the individualized approach of the Super Bond® process, the connection between the veteran and the companion animal is almost immediate, offering veterans the comfort and companionship needed to help ease psychological trauma, mitigate loneliness, and provide a renewed sense of purpose.
The companion pet is typically a dog, but Pets for Vets sometimes matches veterans with cats and even an occasional rabbit! The Southwest Indiana chapter of Pets for Vets presented a robotic dog to Irene, a 99-year-old WWII veteran living in a nursing home, where a live dog was out of the question.
With over 500 successful matches all over the country, Pets for Vets seems to be on to something! 4Knines is proud to shine a light on the work of Pets for Vets, and we hope you will consider making a donation as well! Your contributions directly impact each veteran-pet match, allowing them to continue building the bond that leads to a lifetime of love, loyalty, and trust.