Tips For Keeping Your Dog Hydrated
By Dorothy Wills-Raftery
"A well-hydrated pet is a healthy pet. Make water their best friend."
- Author Unknown
Whew! The hot weather is here in the northeast, and July is National Pet Hydration Month, as declared by PetSafe. The purpose of this awareness is to drive home the importance of keeping our pets well hydrated all year round, and especially during the hot summer months.
"Keeping pets hydrated is a simple habit that can be an after-thought for many of us.
Our pets need 1 ounce of water per pound of body weight.

Most pets don't get enough water, especially during extreme temperatures," states Robin Rhea of PetSafe.



Translated, that means if you have a 98-pound dog, s/he will require about 98 ounces of water a day, while a small 10-lb dog will need approximately 10 ounces of water per day.
Ways to Keep Your Dog Hydrated:
Have fresh water available for your pet at all times at home and in a take-along bottle for car rides and walks. Be sure dish is clean. (Please, during the hot weather, only walk your dogs in the during early morning or in the evening, and watch out for hot blacktop! And NEVER leave a dog in a parked car on a warm or hot day!)
With vet's approval, give pet moisture-filled foods, such as moist dog food. You can also add in a little bit of water, organic plain yogurt, summer fruits, such as pureed watermelon (remove the seeds), organic berries, and pure pumpkin purée (not pumpkin pie filling) to your dog's food.
Let your dog chomp on cool cucumbers! Cukes are 95% water and are a great way to add a little hydration to your dog's diet. (Read my FiveSibes article HERE for more info). For the picky water drinkers, you can add some bite-sized cucumbers pieces, crushed ice, a splash of unsweetened coconut milk, or low-sodium organic bone broth to naturally flavor up the water in your dog's dish. *Some dogs on certain medications, such as bromides, need to be careful of salt intake. Again, always check with your vet before giving it to your dog.
Whip up some healthy, delicious doggy smoothies in a blender using dog-friendly organic ingredients such as plain (unsweetened) yogurt, a little virgin coconut oil, fresh kale or spinach, strawberries or blueberries, water, and ice. Pour into their bowl or freeze for a cool treat.
Stuff and freeze a classic Kong® toy with creamy organic peanut butter (be sure the ONLY ingredient is just peanuts) for a longer lasting cool tasty treat.
Make some home-made frozen treats. Fill a large ring mold (or individual popsicle molds) with fresh water, add in a few treats like blueberries, homemade bite-sized dog cookies, bits of cucumbers, etc., and freeze. Then put the frozen ring out for a fun, long-lasting hydrating summer treat!
💡 A good tip to keep in mind is to always check with your vet before giving anything new to your dog.
💡 When you cut up any foods, fruits, or vegetables, always be sure it's bite-sized that is appropriate for your dog.
Watch Out for Signs of Dehydration
According to the American Kennel Club's (AKC) Chief Veterinary Officer, Dr. Jerry Klein, who has expertise in veterinary emergency and critical care, the following are among symptoms of canine dehydration:
Loss of skin elasticity

Loss of appetite

Vomiting (with or without diarrhea)

Reduced energy levels and lethargy

Panting

Sunken, dry-looking eyes

Dry nose

Dry, sticky gums

Thick saliva
If your dog shows any signs listed above, go immediately to the veterinarian.
Golden Rule: Just Keep Them Cool!
Using common sense and keep your dogs hydrated and cool during the warm and hot weather days is critical to their health. If you feel hot, just think about how your dog is feeling, and they cannot sweat. So always keep their water dishes filled with cool, fresh water, get those hoses busy filling up kiddie pools, turn on your sprinklers and or oscillating sprinkler fans, and seek out shady spots when outdoors. In the hottest parts of the day, just keep them inside with fresh water and the air conditioner running! Dogs cannot say they are hot, but there are signs. So be vigilant, be caring, and be observant, so both you and your furry best friend can enjoy the summer days safely.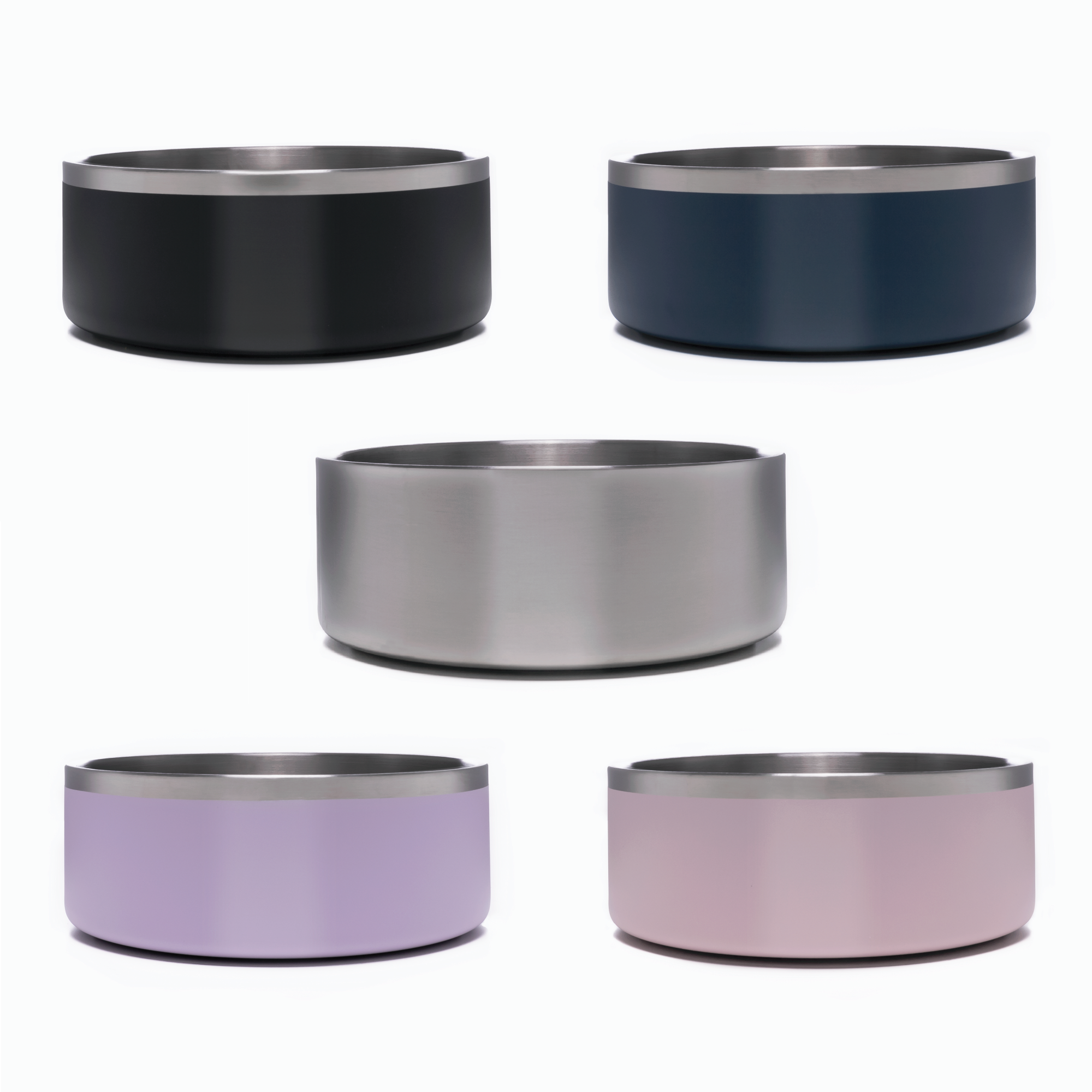 Do You Have a 4Knines Stainless Steel Dog Dish?
In addition to waterproof vehicle seat and cargo liners, 4Knines has an amazing large capacity stainless steel dog dish available in several cool colors. This dish holds 64 ounces/8 cups of food or water! The bowls are made of non-toxic, rust-resistant, 18/8 food-grade, double-walled stainless steel that is easy to clean and built to last a lifetime. Great for food and water. The non-slip bottom ring keeps the bowl from sliding and flipping, allowing your dog to eat or drink while minimizing spills. Keep your floor clean and scratch-free. As always, 4Knines is committed to giving back to the animal community. They donate a percentage of each sale to animal advocacy groups. Shop HERE for their dishes and all of their products.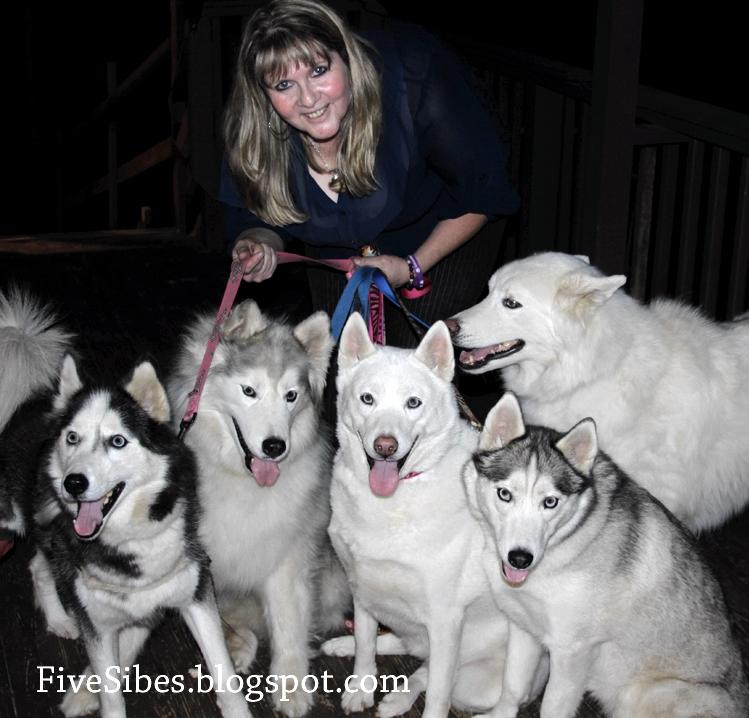 Dorothy Wills-Raftery is an award-winning photojournalist and author. Her canine books include EPIC Dog Tales: Heartfelt Stories About Amazing Dogs Living & Loving Life With Canine Epilepsy; the FiveSibes™ Tales children's books: What's Wrong With Gibson? Learning About K-9 Epilepsy and Getting Healthy With Harley; and Buddy, the Christmas Husky~Based On A True Holiday Miracle (ArcticHouse Publishing). Her internationally top blogsite is FiveSibes™ , based on her five Siberian Huskies, and includes an online encyclopedia for the Siberian Husky breed.
Her work has also appeared in Chicken Soup for the Soul & Rosie the Riveter book series, Woman's World Magazine, AmericanPet Magazine, American Dog Media, Ruff Drafts, The Sled Dogger, and Hudson Valley Paw Print Magazine. Dorothy has been awarded the prestigious Maxwell Medallion by the Dog Writers of America Association for "Excellence" for her writing, photography, and fiction. Her book EPIc Dog Tales: Heartfelt Stories About Amazing Dogs Living & Loving Life With Canine Epilepsy received the Independent Press Award for "Excellence" in the Reference Book category and the NYC Big Book Award for "Excellence" in the Animal/Pet book category. She was named "Best Author" by Hudson Valley Magazine and all four of her books were named "Best in Print" by AmericanPet Magazine.
An official International Purple Day® for (K9) Epilepsy Ambassador since 2012 and a volunteer case manager for The Wally Foundation-Canine Epilepsy, Dorothy partnered with the nonprofit Purple Day® Every Day presented by The Anita Kaufmann Foundation for her #Paws4Purple initiative, and she created the #FiveSibes #LiveGibStrong K9 Epilepsy Online Resource Library—all inspired by her epileptic Siberian Husky, Gibson, in order to help other Epi-dog families find accurate information to help their Epi-dogs.
You can follow Dorothy and her FiveSibes stories on the FiveSibes™ blog and on Facebook at FiveSibes: Siberian Husky K9 News & Reviews, and on Twitter and Instagram (@FiveSibesMom).