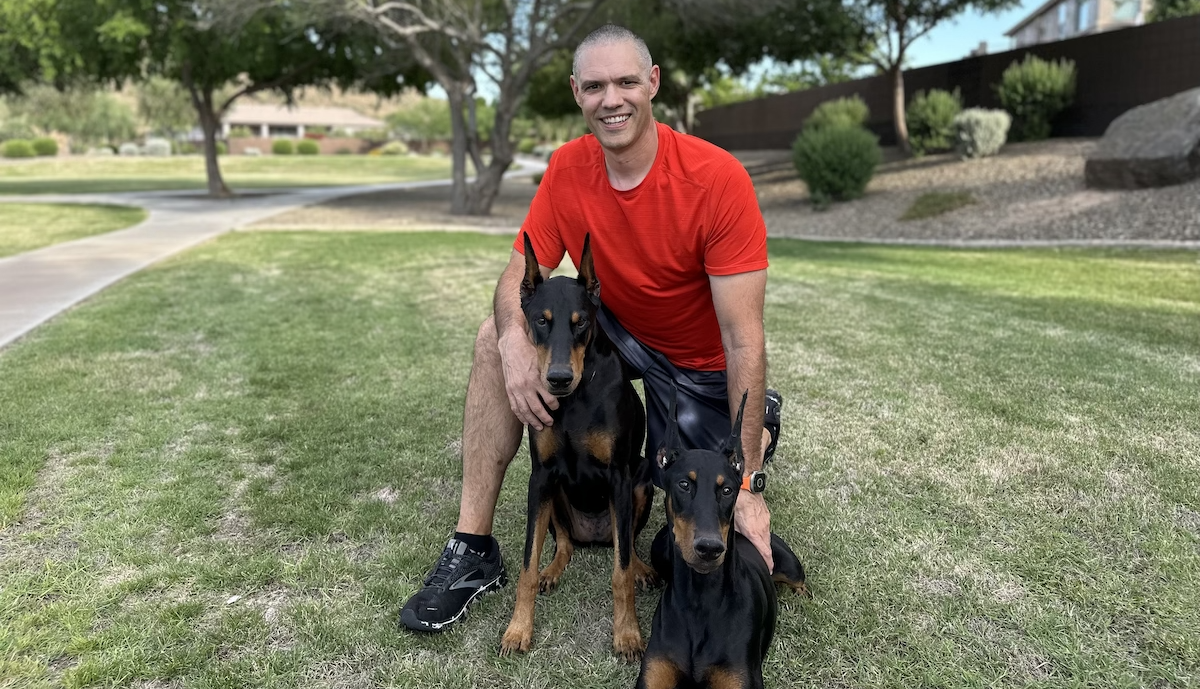 The Journey of Crafting the Perfect Pet Products:
A Decade with 4Knines
Over the past 10 years, we at 4Knines have been passionately committed to delivering top-quality seat covers, cargo liners, and other dog products. It's been a journey full of insights, lessons, and growth.

Reflecting on our decade-long endeavor, there are several key takeaways we'd love to share with our dedicated customers and the larger pet community.
We're Jim and Maggie, founders of 4Knines.
We loved to travel with our two dobermans, Ares and Ana, but having the dogs in the car created so many problems.
We wanted to keep our dogs comfortable while keeping our vehicle clean, but we couldn't find a good solution. Regular seat covers just couldn't stand up to the dog fur, slobber, and muddy messes that come along with so many adventures.
We asked each other, "How can we travel with our best friends and not go nuts? How do we keep the dogs comfortable, the vehicle clean, and make the trip memorable and fun?"
We knew we weren't the only ones with this problem, so we set out to solve it. We started our own business in 2013 and vowed to create a durable line of dog seat covers that would stand up to the "Ares and Ana Test." More than 11 iterations later, we developed the perfect prototype for a durable, high-quality dog seat cover that will withstand any adventure and last for years to come.
— Jim & Maggie
We believe dog lovers should get to experience life with their best friend and bring their dogs along on every adventure, big or small.
Our Values
Keeping the Pack Together

We never want you to have to choose between bringing your dog on an adventure or leaving them behind. We believe you should always have your best friend by your side, whether you're going on a road trip, camping, to an outdoor cafe, or snuggling on the couch at home.

Giving Back

We believe in paying it forward and giving back to our community. We support charities including mill rescues and military veteran organizations. In fact, Maggie is a Navy veteran. Every month, we donate to an animal advocacy group and showcase their organization on our blog. You can learn more by visiting our Giving Back page.

Durable Products We Believe In

We design products that are built to last, not fall apart after a year of use. That's why we offer a 100% Satisfaction Guarantee. If you're not happy with your 4Knines product, you can return it within 30 days for a full refund. 4Knines Seat Covers and Cargo Liners are also backed by a lifetime warranty.